Since 2019, Tailor Made Excel has been our little baby of a business but as all babies must, it became time in 2022 for it to become a bit more grown up.
Tailor Made Excel becomes part of Systems Tailor Made, bringing together our excel development with our web systems development. We will also soon start building app systems too.
The most striking difference about us in the market place is that we have come to this as second careers. We've worked in industry first and bring all our experience to the table to design the best systems for our clients. We know first-hand the pain they feel when they either don't have a system and need one or have an off the shelf system which gets you sort of the way there but doesn't do exactly what you need. We collectively have worked in banking and finance, journalism and media, production and logistics, and military industries.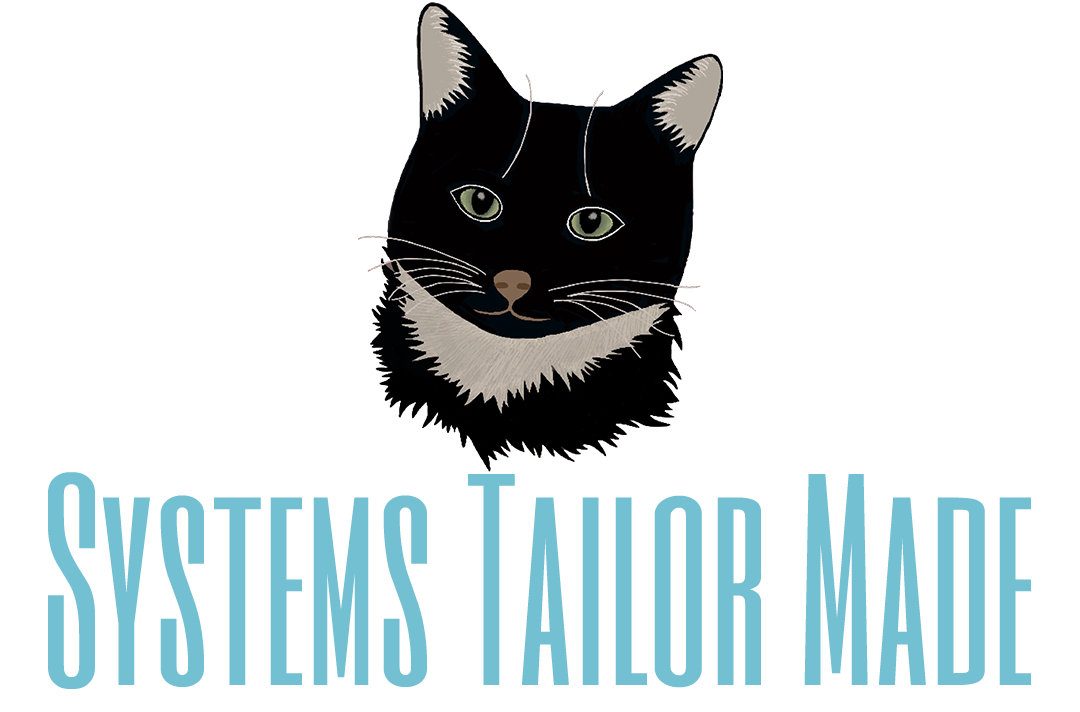 It's also been hard to ignore the consistent thread that runs through our team – cats! We all have them, and all love them. Our team cats regularly feature in our zoom calls, often sleep on our keyboard or mouse and so it was only fitting that cats were core to our brand. We are curious and determined; intuitive and adept; clean and tidy.
Our beautiful logo has been created from a photo of Ninja, our late rescue kitten who was sadly run over. This logo is in homage to him – fierce, loyal, precise and a little bit crazy. Everything we strive to be.
Our Group Tailor Made Instagram channel regularly features our feline team members so if you're in need of a good dose of cute to brighten up your day – click here.